Intel has just released a bunch of benchmark test scores to prove it is better than its new rival in the industry of processors – Apple.
Recommended: Intel vs AMD vs Apple – A new rival? You bet this one is going to be tougher than AMD for Intel (Blog)
Intel tried heart and soul to crush the M1 chip with a variety of tests.
Link: Apple M1 vs Intel – Which Processor Is Right for You
They are:
Performance: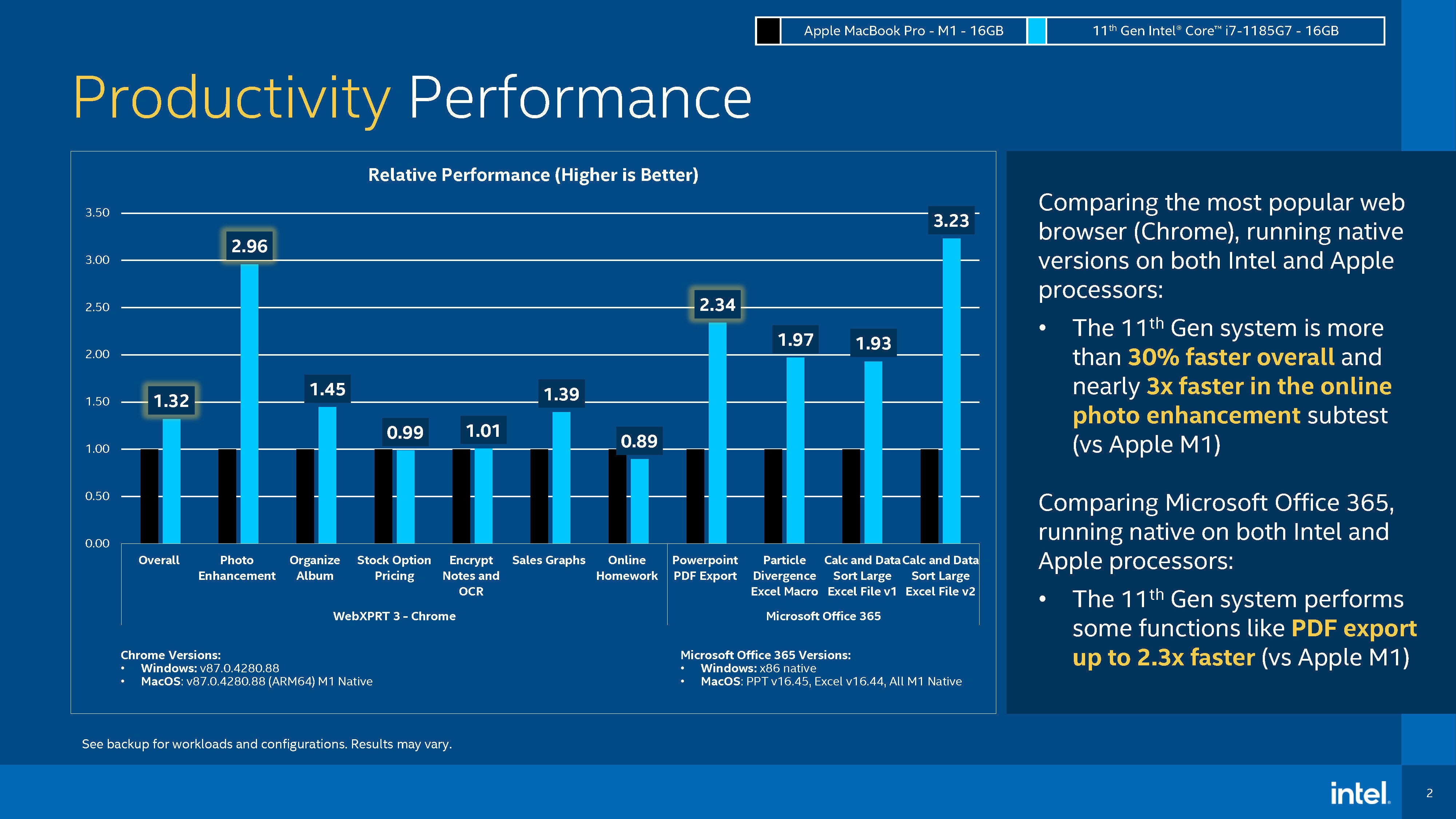 AI/Content Creation: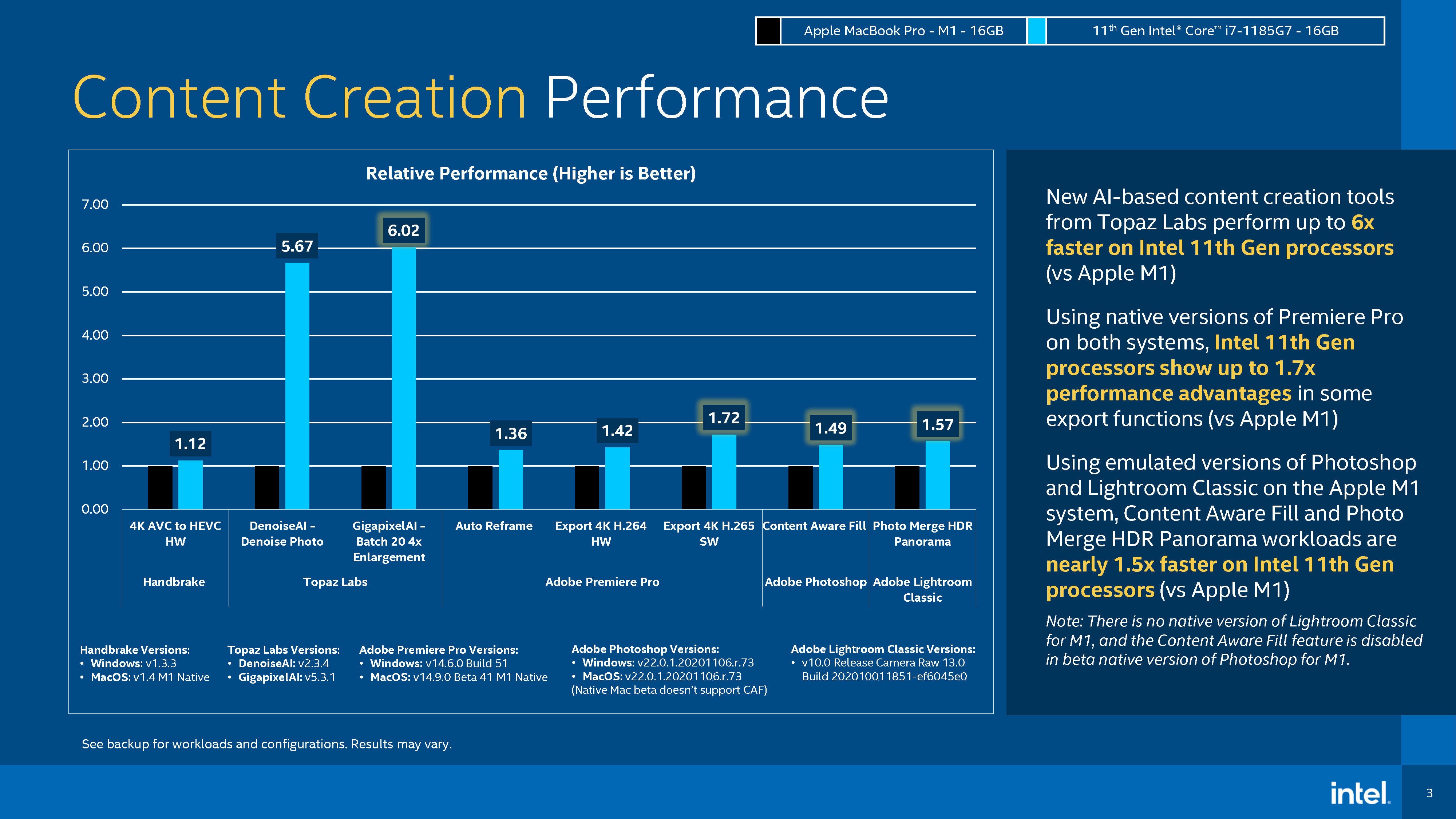 Gaming: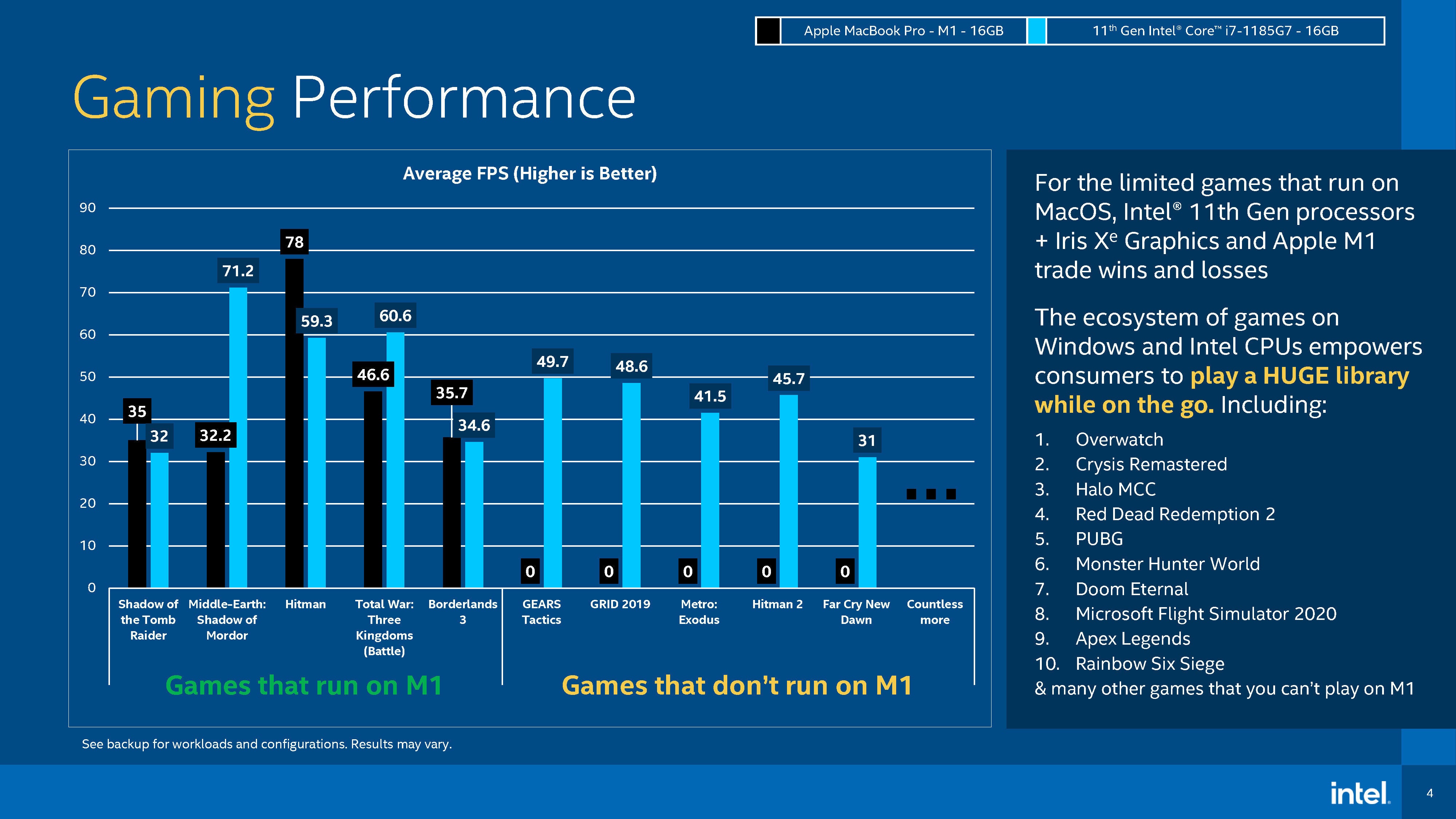 Battery Life: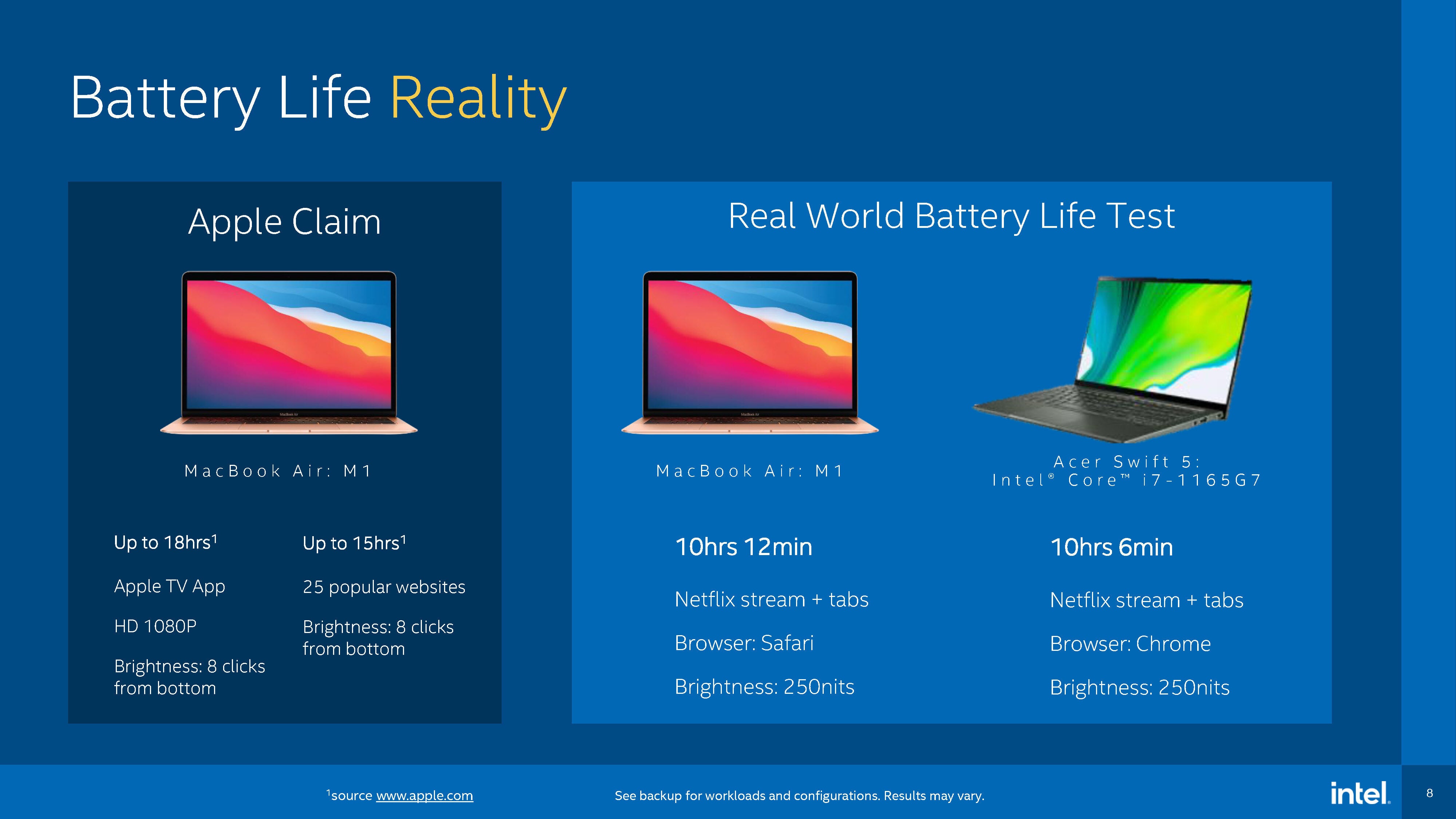 Compatibility Test: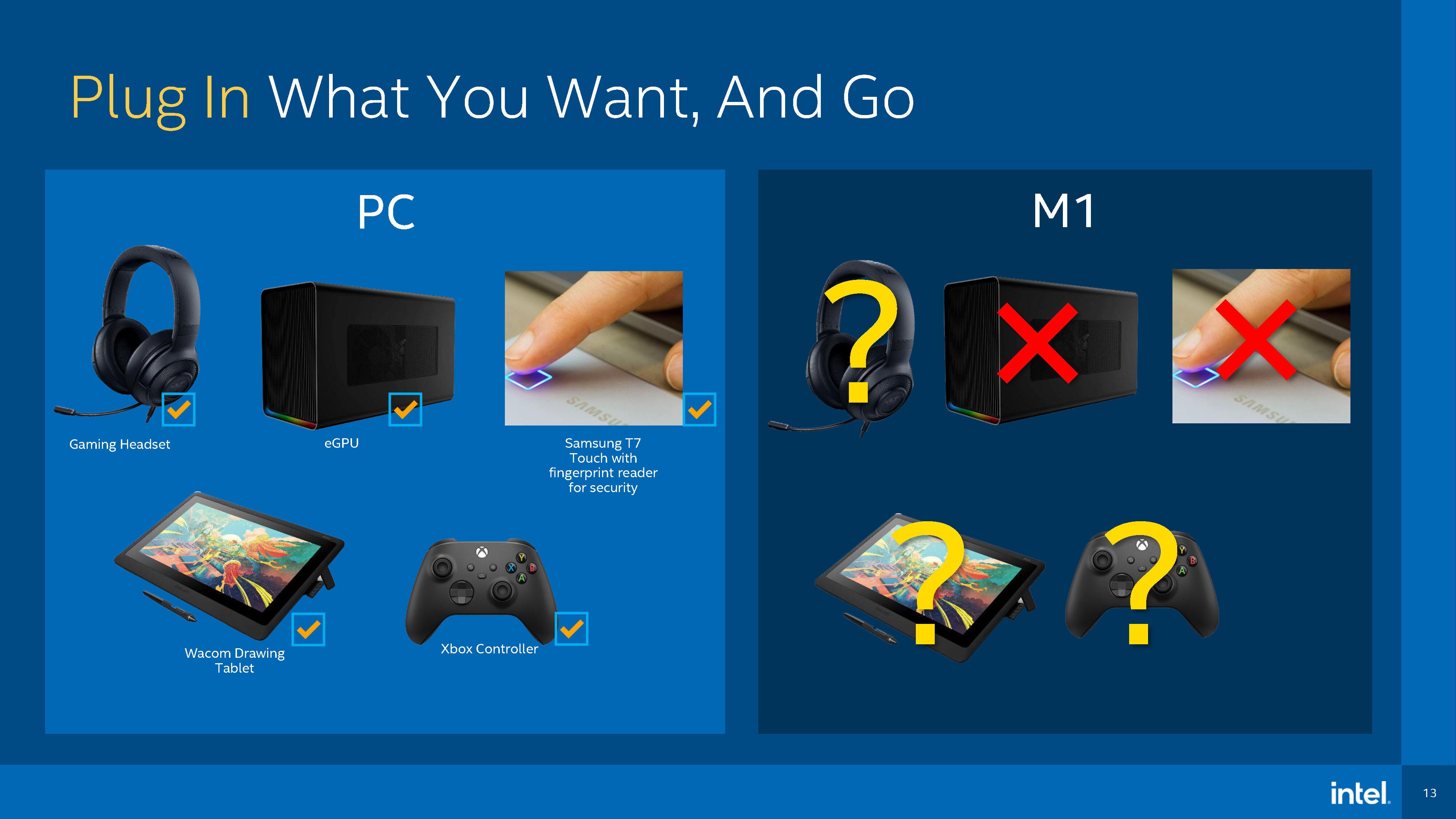 The MacBook wouldn't win Evo Certification

Intel
Form Factor: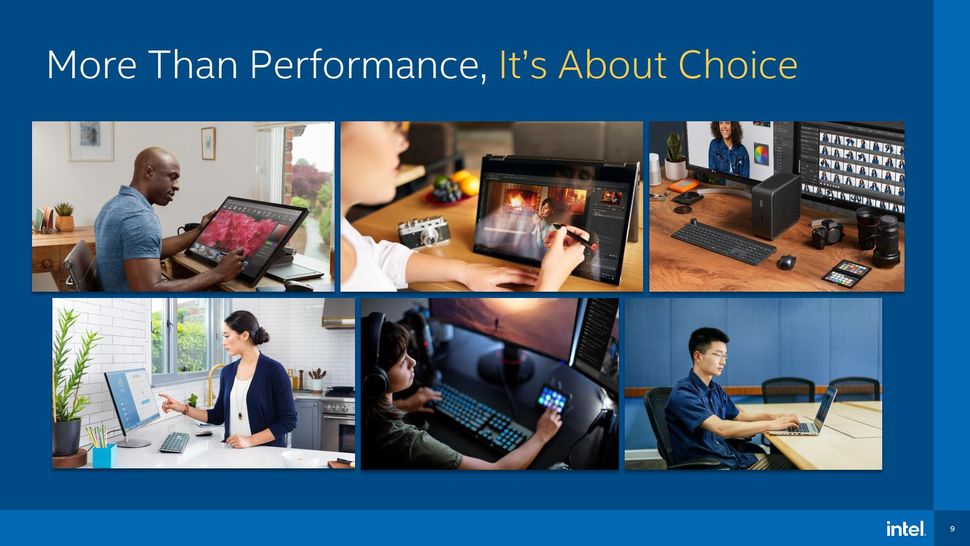 Display Factor: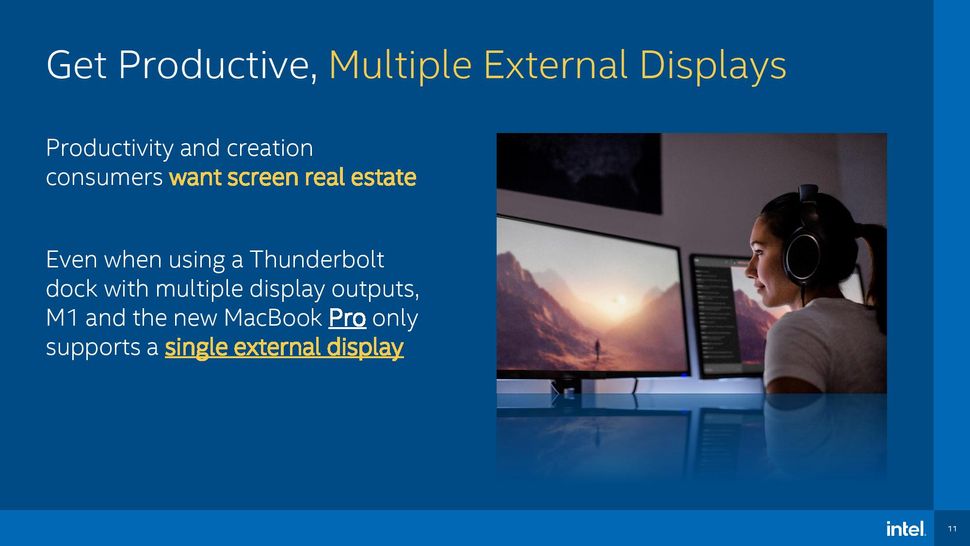 The tests are not fake, let's be honest here. But the fact that Intel did cherry-picking is as broad as daylight. But that is something, for our upcoming blog about this rivalry between these two.
Benchmark Tests
A benchmark test generally indicates the simulation of a software or hardware or product by running some of the standard levels of tests and trials to see how the device performs with respect to other devices in the market. This is a procedure to test out the capabilities and abilities of a system or device compared to the competitors.
The history of benchmark tests goes way back to the nineties. Benchmark tests were introduced as a result of failing to understand the real-life performance of something just by looking at their boxed features and specs. People were unable to judge the better one between two same range devices as they had almost identical specs. Then, the benchmark test came in as a gamechanger. These tests allowed the real-life differences to be pointed out using neutral testing space and conditions. Using the benchmark tests as the industry standard has become pretty normal these days. Besides, the different types of benchmark tests make the testing easier for people, and also the variety of scores clear up the picture.
We have seen comparisons in different websites and videos performed by random YouTubers and people. Benchmark tests are also pretty much similar to comparison tests. They take into context the Performance, Appearance, Durability, Endurance, Sustained Performance, Display Quality, etc. to cover as many aspects as possible in the whole benchmark tests. Again, not all of the tests do the same thing. Some are focused on the CPU while some are focused on the GPU section of a device. There are also differences in the benchmark tests between a personal computer and a smartphone.
The hardware and software of different devices are taken into account and their highest powers are drawn by putting them in various hard conditions and tests. Benchmark Tests give the devices a certain total score along with some individual scores in different independent sections or categories. The best way to judge a device against another is to look at both the total score of the devices as well as the individual ones. Because normally if you need a PC just for browsing or entertainment, you do not need the GPU scores that much or need to look at the performance of Integrated Graphics as well, if there is any. You just need to focus on a good CPU.
Like that, if you are a gamer, you must put your attention towards the GPU more than anything else. Otherwise, it is fruitless to have the best CPU in the world with little to no graphics if you are a gamer in reality.
Conclusion
Intel has been in the game for a long period of time, but they are not advancing as much as forward as they need to. They should also understand that Apple can be a hard contender and try to outrun them in the race as much as they can.