Google Fit has been packed with a new feature of tracking your heart rate and respiratory rate. Today we will learn about how it is done and why Google took this step.
Google puts it like this:
"Take a pulse on health and wellness with your phone"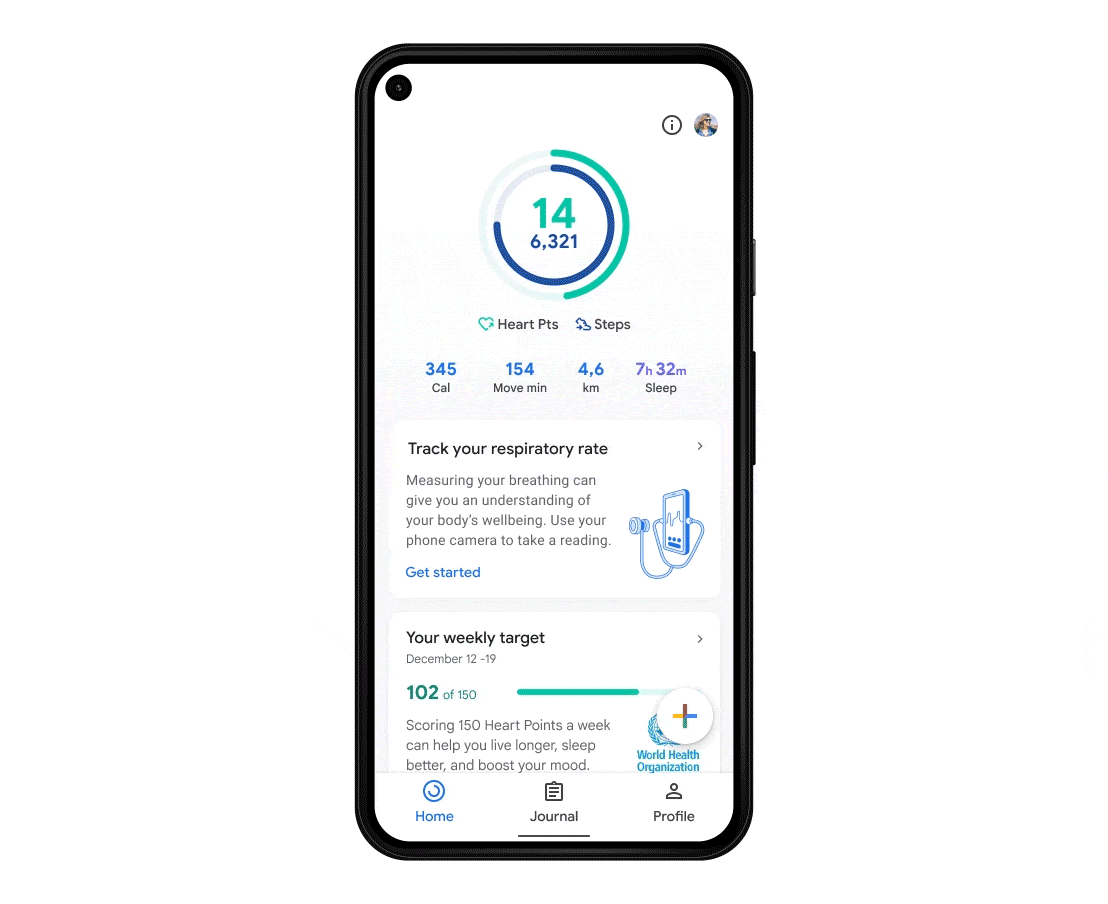 How will Google track your heart rate and breathing rate?
To measure your respiratory rate, you just need to place your head and upper torso in view of your phone's front-facing camera and breathe normally. To measure your heart rate, simply place your finger on the rear-facing camera lens.
Thanks to increasingly powerful sensors and advances in computer vision, these features let you use your smartphone's camera to track tiny physical signals at the pixel level — like chest movements to measure your respiratory rate and subtle changes in the color of your fingers for your heart rate.
Will these features work in real life working conditions?
We developed both features — and completed initial clinical studies to validate them — so they work in a variety of real-world conditions and for as many people as possible. For example, since our heart rate algorithm relies on approximating blood flow from color changes in someone's fingertip, it has to account for factors such as lighting, skin tone, age and more in order to work for everyone.
Why did Google take this step?
While these measurements aren't meant for medical diagnosis or to evaluate medical conditions, we hope they can be useful for people using the Google Fit app to track and improve day-to-day wellness. Once the measurements are made, you can choose to save them in the app to monitor trends over time, alongside other health and wellness information.
With continued advances in hardware and software, sometimes the device that could be most helpful to your health and wellness is already in your pocket. Our team of researchers, engineers, and clinicians are exploring how everyday devices and inexpensive sensors can give people the information and insights they need to take control of their health. 
Google has also mentioned names like Dr. David Feinberg, Dr. Karen DeSalvo to help them in these advancements they like to call "The Check Up".
Final Words
The measurement of Heart Rate and Breathing Rate using smart watches aren't new, but using the device you use daily and also keep it with you always is a new start however. Kudos to Google!
But we also sincerely hope they bring it to other Android Smartphones as well.
Till then, keep breathing.
Related: Google announces a new feature for Google Fit in Pixel Devices that can track your heart and respiratory rate, using your phone's camera (News)